Dolphin Dive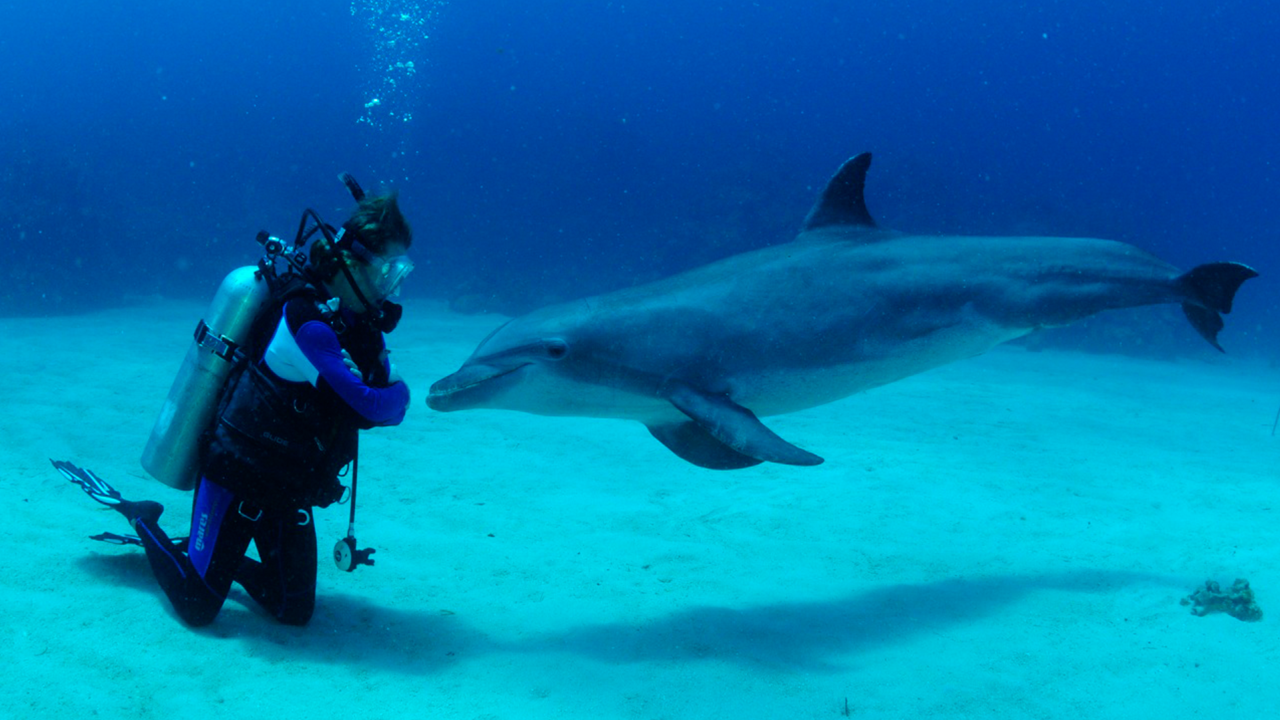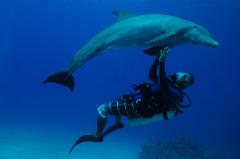 Duration: 45 Minutes
Product code: P81SXO
Unstructured. Untamed. Unmatched.
A rare chance to interact with dolphins in their environment.
A wild 45 minutes observing, photographing & playing with dolphins over a white-sand bottom.
From the Anthony's Key dock, you will be taken to Bailey's Key for a top-side orientation and Q&A session to learn about diving etiquette with the dolphins. Next, a five-minute boat ride will take you to a beautiful reef wall where you'll descend to a white sand bottom at a depth of 60 feet, where two or three naturally curious dolphins arrive and are free to interact with you as they choose.

In this unstructured dive, the complexities of the dolphins' relationships and communication are revealed as you spend 45 minutes, observing, photographing and playing with the dolphins in the open ocean. These dives are limited to a small group of divers who are accompanied by a dolphin behaviorist dive guide and videographer. Certification card is required to participate.
Dolphin Dives are scheduled daily.
Participants must be 12 years of age or older to participate and must be Scuba Certified to 60'
Pregnant women are not allowed.