Dolphin Specialty Course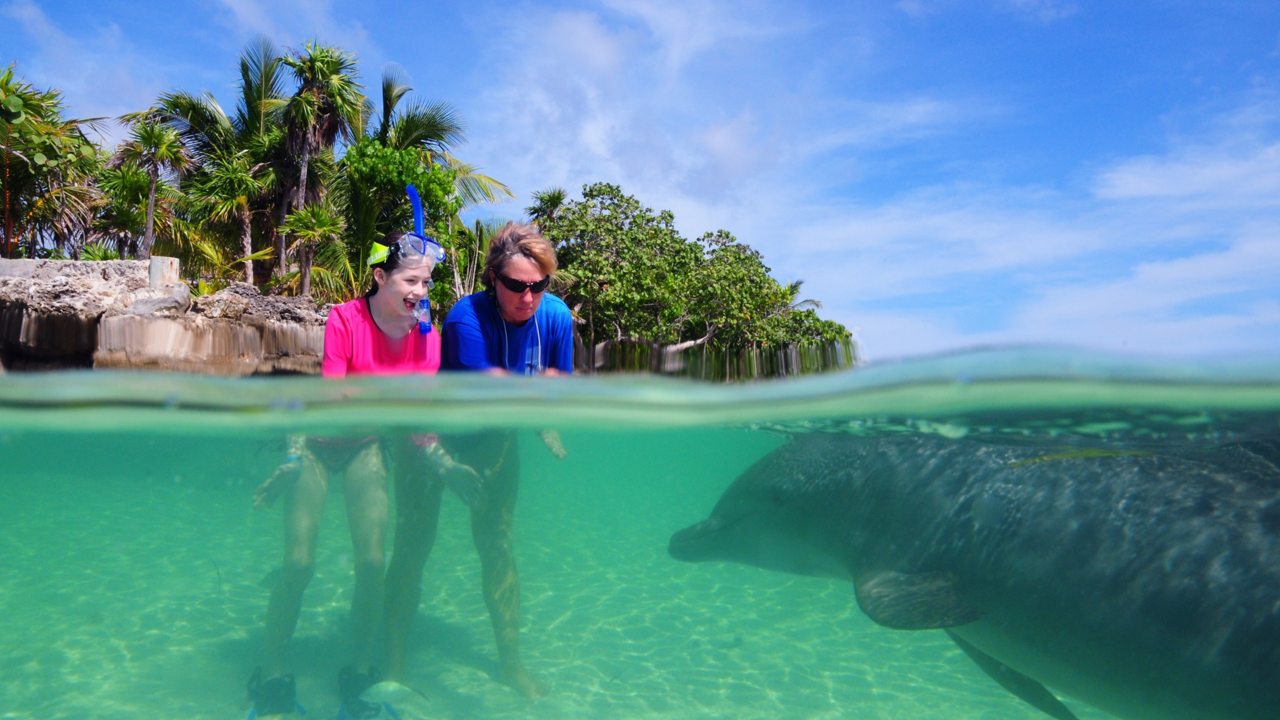 For those who would like a more in-depth study of bottlenose dolphins, RIMS offers a two-day course combining classroom sessions with hands-on interaction. Slides, transparencies and videos profile past and present dolphin research at various locations throughout the world. Participants will study the physiology and behavior of dolphins, as well as discuss conservation issues that affect their future.
The interactive sessions give participants the opportunity to work with the animals as a trainer to initiate various trained behaviors. An illustrated text book, and a specialty course photo ID are provided, and participants leave this experience with extensive knowledge and appreciation for these remarkable marine mammals. Class is held on two consecutive days from 4:30-6:00pm, so guests may take advantage of scheduled boat dives earlier in the day.