Dolphin Action Swim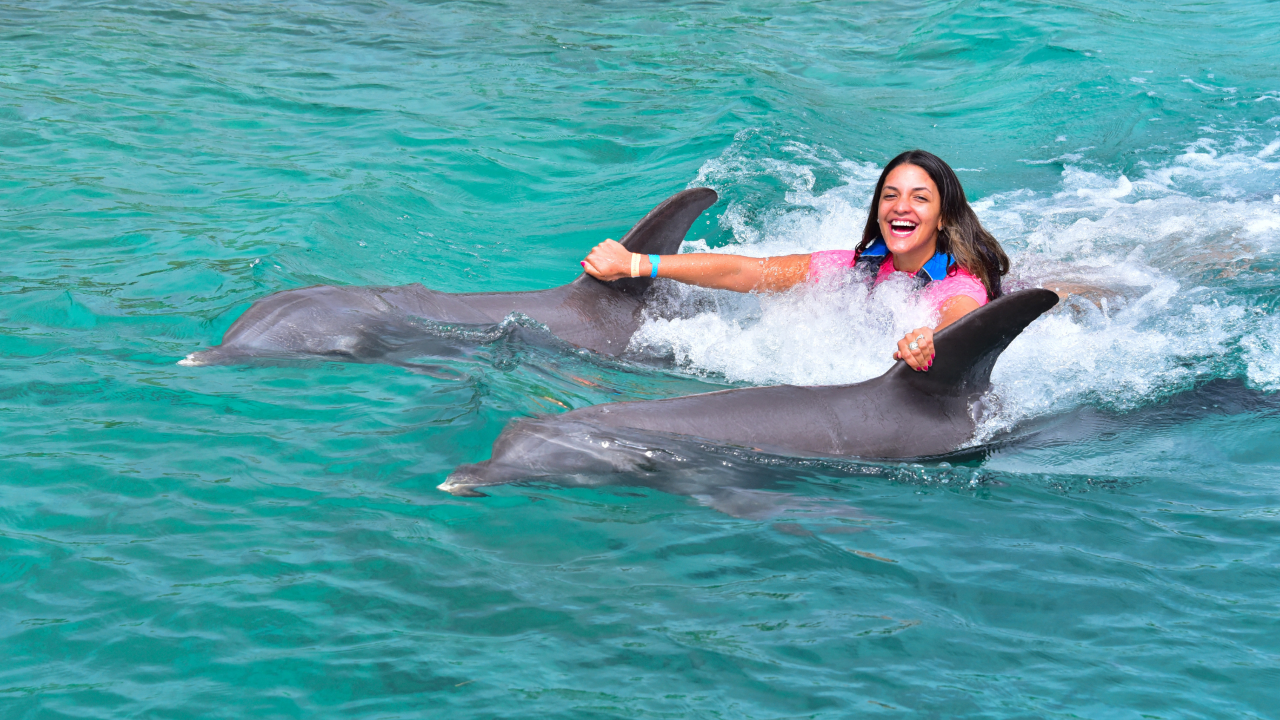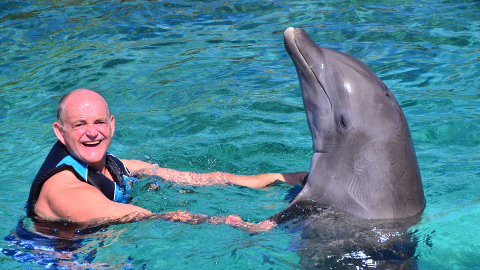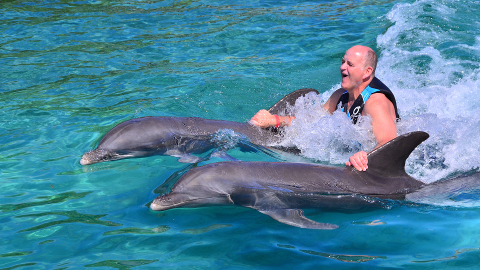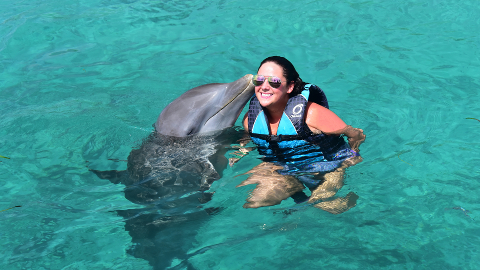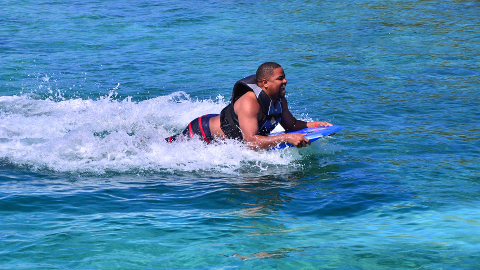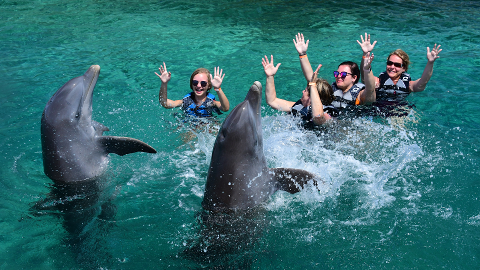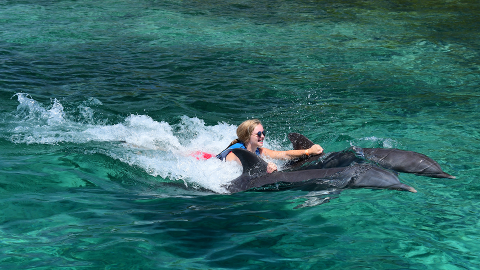 Duration: 45 Minutes
Location: Sandy Bay, Roatan
Product code: PLOOTP
Experience Thrilling Fun with Bottlenose Dolphins in Roatan!
If you're looking for an unforgettable adventure with friendly and playful bottlenose dolphins, look no further than our dynamic dolphin activity in Roatan! Get ready for an experience of a lifetime as you swim and interact with these incredible creatures.
Here's what you can expect:


A brief introduction to two friendly bottlenose dolphins
A handshake, kiss, and friendly smile from your new dolphin friends
A playful swim in the water with the dolphins
An exciting "Footpush" where the dolphins push you by the feet above and around the water's surface
A relaxing "Dorsal Ride" around the lagoon while holding on to their smooth dorsal fins
Entertainment by the dolphins, with various water behaviors, vocal skills, tail splashes, and applause
Professional photographs to capture your fantastic time
Requirements and Information
Participants must be five years or older to participate
An adult must accompany ages 5-13
Pregnant women are not allowed
Participants must be able to swim
Participants will wear a lifejacket while in the water
Personal cameras are permitted during the platform session ONLY
The total time with the dolphins is 45 minutes
Please note:
This activity
does not
include land transportation to and from Anthony's Key Resort. Therefore, we recommend that you hire a private driver or taxi to our location.
Don't miss out on this incredible opportunity to spend time with bottlenose dolphins in Roatan! Book your adventure today.